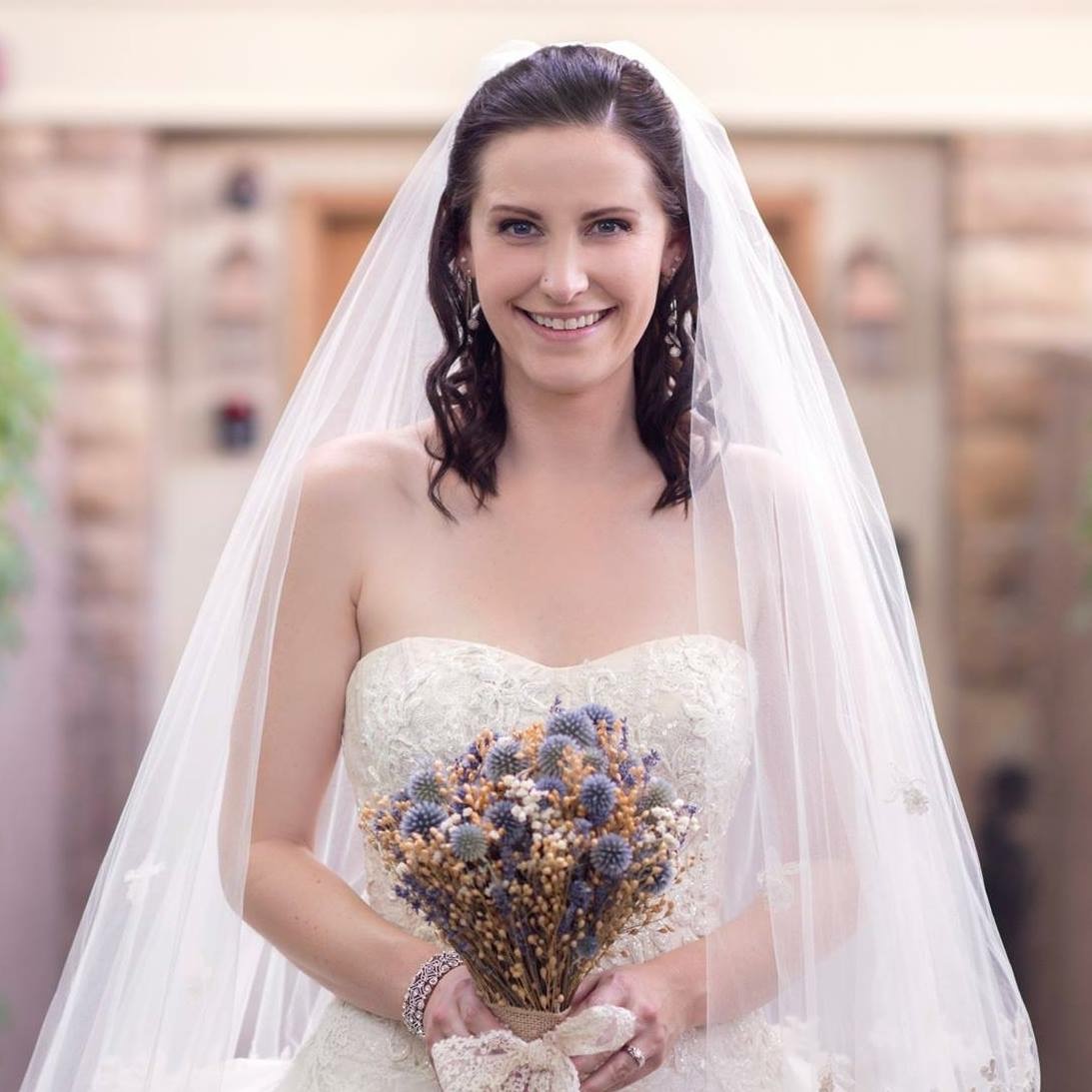 Warmest greetings! My name is Christine, a newlywed and now a proud mother radiating with love and light. I am filled with an abundance of gratitude for the ability to experience this special time in my life because for over a decade (nearly a third of my life) I struggled with multiple health conditions. Central Nervous System Lyme Disease was my initial diagnosis, leading to chronic head pain, depression and anxiety. These disorders were also aggravated by multiple head injuries and later by a physically/emotionally abusive relationship.
For years I pursued numerous medical and alternative treatments with no relief; that changed after learning and implementing the Dynamic Neural Retraining System Program invented by Annie Hopper. While DNRS does not replace medical interventions, I feel DNRS offers uniquely experienced and knowledgeable tools for suffering individuals. I would like to share my journey as an inspiration to those struggling with their own physical and mental health. With the Dynamic Neural Retraining System, I was able to find joy and serenity in my life again.
My
medical
condition
s:
Central Nervous System Lyme Disease (CNS Lyme)
Chronic daily migraine
Concussions (4 in a span of 9 years)
Chronic joint pain
Chronic Fatigue Syndrome
Major Depression
Anxiety/Panic Disorder
Post Traumatic Stress Disorder (PTSD)
Systemic Yeast Infections
Pre-Recovery (2004-2014)
In the spring of 2004, in my junior year of high school, I struck my head on an icy patch while snowboarding, sustaining a severe concussion that left me with temporary memory loss and severe headaches for the next 2 weeks. Six months later I had a 2nd head injury, bumping my head inside the house. Severe headaches began again and persisted, morphing into an around the clock migraine. I also began to experience symptoms of tingling in my extremities, chronic fatigue, and muscle and joint pain. While investigating the headaches, the neurologist tested me for Lyme Disease, as I had been in New Jersey on vacation during the summer. It came back with 6 bands on the Western Blot test (performed by the Mayo Clinic) and was reported as a definitive positive for Borrelia burgdorferi to the Centers for Disease Control and Prevention (CDC). I didn't realize I had contracted Lyme Disease because I did not present the typical bullseye rash or flu-like symptoms indicative of Stage I Lyme Disease. By the time my Lyme diagnosis was made, I was considered to be in Stage II. Since the infection was present in my brain and spinal cord, a stronger intravenous antibiotic was indicated, delivered through a PICC-line every day for 6 weeks. After the course of antibiotics, however, my symptoms of chronic daily migraine and fatigue remained. The Infectious Disease specialist diagnosed me with "Post-Lyme Syndrome," explaining that while the antibiotics "put out the fire," there's still "smoke in the room" due to inflammation from immune system processes, which can take months or longer to clear.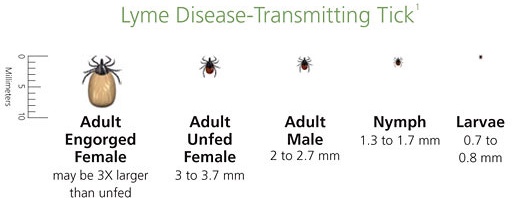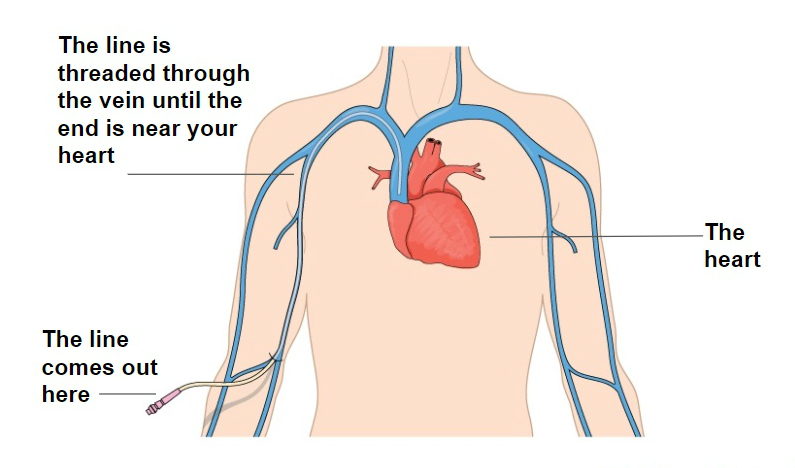 While it was a bit of a challenge to complete my senior year of high school, after I began college, I found it increasingly difficult to function. The constant head pain drained my energy and affected my ability to concentrate. Depression set in, followed by symptoms of anxiety a few months later. Reading print became difficult as it made my migraines worse. My Mom drove an hour several times a week to help by reading my textbooks out loud and sat by my side while I worked on homework assignments. I was also experiencing systemic yeast infections (a side effect of the antibiotics) and I drastically altered my diet to try to get the infection and abdominal pain under control. I was living in the first year dormitories at the time, so my parents would stock the mini fridge with special homemade meals that were sugar-free and grain-free. Multiple rounds of antifungal medications were also needed for many years.
By my second semester in 2006, I became more and more controlled by my chronic pain and fatigue, which made me feel even more discouraged and depressed. I could no longer think clearly and rationally. I decided I no longer wanted to suffer in my pain and tried to end my life. A friend found me in my bed having a seizure. I was rushed to the hospital and was stabilized. During my week long stay, a Pain Specialist was consulted and prescribed I.V. Dilaudid (an opioid stronger than morphine) as well as a Fentanyl patch. Neither pain medication brought relief.
Even though my situation was bleak, I knew I wanted my life back and somehow found the strength to keep trying. At this point, I went on disability and dropped half of my classes because I could only manage a couple courses at a time. My neurologist referred me to a Head Pain Specialist in south Denver; after a several month wait for an appointment, we finally met with her. After reviewing my history, she immediately arranged a 2 week inpatient stay at the Michigan Head Pain and Neurological Institute near Ann Arbor, one of 4 Head Pain centers in the country.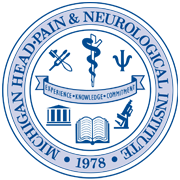 There I was treated with dozens of pain medications through IV, which allows quicker cycling to see which drugs might be effective. Unfortunately, none were helpful. There I also learned how chronic pain depletes neurotransmitters in the brain, as well as how chronic uncontrolled pain forms ingrained pathways that can become resistant to treatment. After my stay, I continued experimenting with medications through my local Head Pain doctor. Over a 4 year period working with numerous doctors, I systematically trialed over 60 pain medications (oral and IV, singly and in combination), along with specialized treatments such as C1-C2 facet injections, botox injections and multiple nerve blocks. Unfortunately, I did not find any significant relief from my intractable migraines through any of these pain protocols. In fact, several of these options caused even more discomfort, including dangerous heart palpitations.
Throughout this time, other medical doctors were also consulted, including a second Infectious Disease specialist, an Osteopathic doctor with Lyme experience, a rheumatologist, gastroenterologist, endocrinologist, hematologist, gynecologists, and multiple psychiatrists and psychologists. Nor did I find relief from a variety of other "alternative" methods such as acupuncture, acupressure, Chinese Functional Medicine, hypnotherapy, neurofeedback, craniosacral massage, chiropractic (including NeuroEmotional Technique) and energy healing.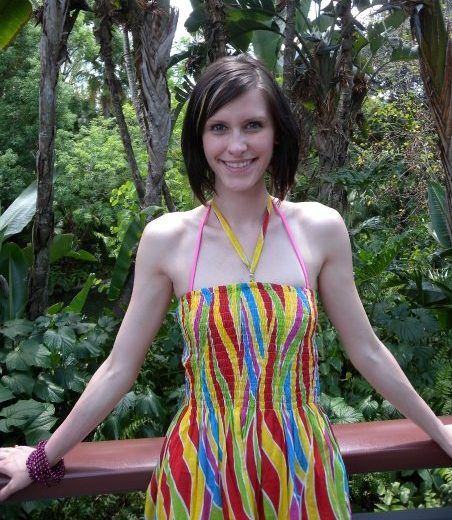 By late summer 2008, my chronic daily head pain surprisingly dissipated on its own (perhaps the Post-Lyme Syndrome had finally resolved), though my other symptoms of anxiety, depression, fatigue and joint pain increased. I noticed more difficulty concentrating and brain fog. My primary care physician prescribed Adderall to treat my chief symptoms. For a short time it felt easier to get out of bed in the morning to attend my college courses. However, things began to change the longer I took this medication, and I began to be dependent on it, needing higher and higher doses to create sufficient effect. My weight dropped to the point of boniness at 100 lbs and I went into deeper physical and emotional distress.
During this time, my situation was not helped by my becoming involved in a new relationship that became emotionally and physically abusive. Even though my family tried to help me recognize our incompatibility and repeatedly urged me to move on, I felt paralyzed and clung to the idea that he'd someday be able to change. Deep down, I was more afraid to be on my own than to end this relationship, even one that kept me trapped in a state of constant stress and fear.
The Turning Point
(2014-2015)
Even though my younger sister Lauren had a made a miraculous recovery from Dysautonomia/POTS and other serious health conditions in 2013 through DNRS (see www.wheelchairtorollerblades.com), I was reluctant to try the program for myself for several reasons. I didn't think DNRS was for me since Lauren's situation was far more complicated and I didn't think I was "sick enough." Ironically, Lauren thought DNRS wouldn't work for her at the time since she was "more ill" than most participants. I also thought I was good at putting on a front, and I didn't want my family to know how much I was struggling inside. I didn't want them to know how my relationship with my boyfriend was contributing to my symptoms, so I felt I needed to hide my true feelings and pretend I was fine. When I was at work at a day care center caring for young children, a job I absolutely loved because of the dedication of the staff, I actually did feel fine. There I felt engaged and supported, with a strong sense of purpose. Once I was at home, however, my mood flipped like a switch. I felt scared to take on anything outside my comfort zone, and I was also nervous about discontinuing my use of Adderall, even though I knew it was making me more and more unwell. So while I politely listened to my family's attempts to encourage me to consider the Dynamic Neural Retraining System, and even purchased the DNRS Program for myself, I still was resistant.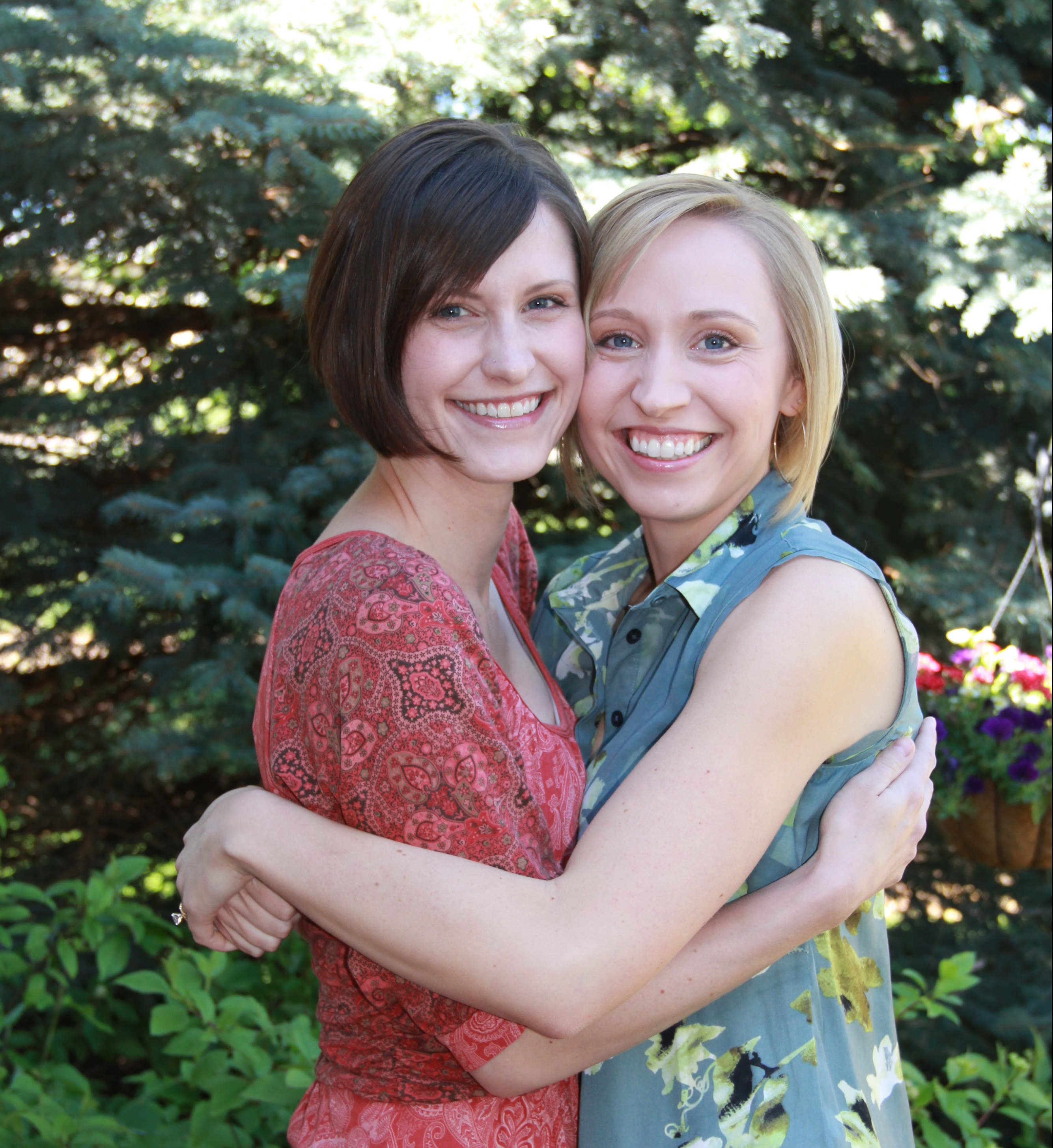 On August 29th 2014, the day before Lauren's wedding, Annie & James came to Colorado to attend the wedding. I joined my family to thank Annie for all she had done for my sister, and let her know that I had begun viewing the DNRS DVDs (although half-heartedly and typically only with Lauren's cheerful presence and persistence). Annie's confidence that attending the seminar could lead me to a full recovery was infectious; I also sensed that she saw right through my hesitations and excuses about taking that next step. Since the seminars were filling up quickly, Annie encouraged me to sign up that night, which I did.
Two things in particular helped me to overcome my objections and inaction. While I had been using my college psychology degree as a justification to skip over and minimize material in the DVDs because "Oh, I know what this is," I also knew from Lauren herself that her successes only came about by implementing the program. Her experience, support and perseverance inspired me, and I began to realize that "picking and choosing" or just "understanding" the material was not going to be enough. The question I began to ask myself was, "What do I really want?" My answer was, "to get better!" The other force that helped to drive me in a positive direction was the topic of emotional regulation and attunement in children, an aspect of my career as an early child care instructor. It made me realize some of what was missing in my own life, and it stirred in me a deep desire to learn more, not only to help the children in my care, but for myself as well.
Though I was nervous about traveling on my first flight alone, in October I attended the DNRS seminar in Ojai, CA. This turned out to be one of the most helpful and amazing experiences in my life! Annie had an additional trick up her sleeve that week; she introduced a surprise guest speaker to the group who happened to be none other than my sister Lauren! After a lot of joyful tears (which included everyone in the room!), we were all on our way to a new beginning. Lauren, I am so blessed you are my sister, best friend and guardian angel.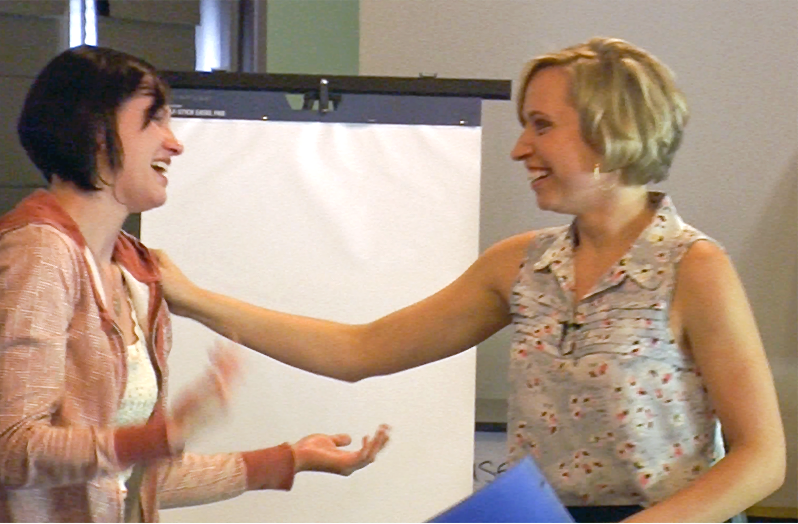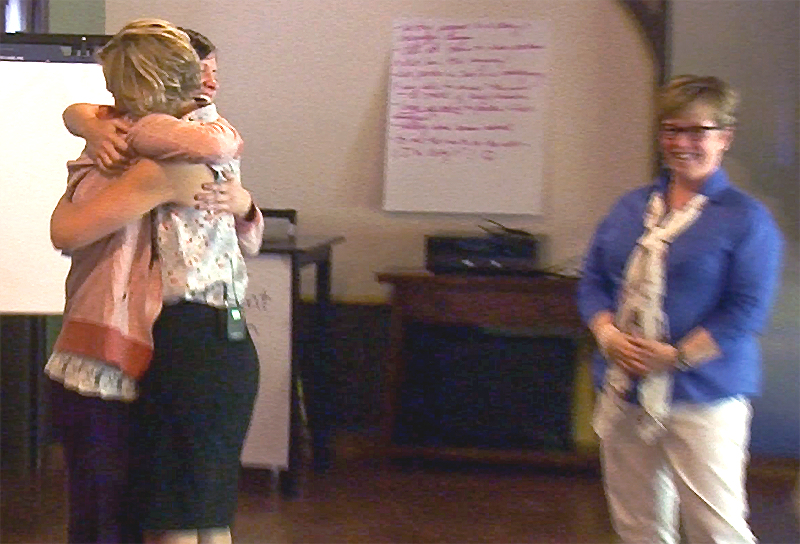 Back in Colorado, I eagerly went to work on my increased understanding of limbic system dysfunction and creating neuroplastic change. I had a lot of free time to devote to my practice, as my boyfriend always kept himself occupied with his own interests (one of many sources of contention between us). When we had arguments (almost daily), I would retreat into the bedroom for additional rounds of practice. At the seminar, it was explained that there may be a need for some to sever ties with those who are inhibiting one's recovery, planting a seed in my mind. In early March, after a second assault, I finally made the decision to end this 6 ½ year relationship, something I had been reluctant to do sooner since I had "invested" so much time into it, still hoping he'd be interested in learning to rewire his own limbic system loops. While moving back home also meant leaving the job I enjoyed so much, I was once again in a loving, supportive environment.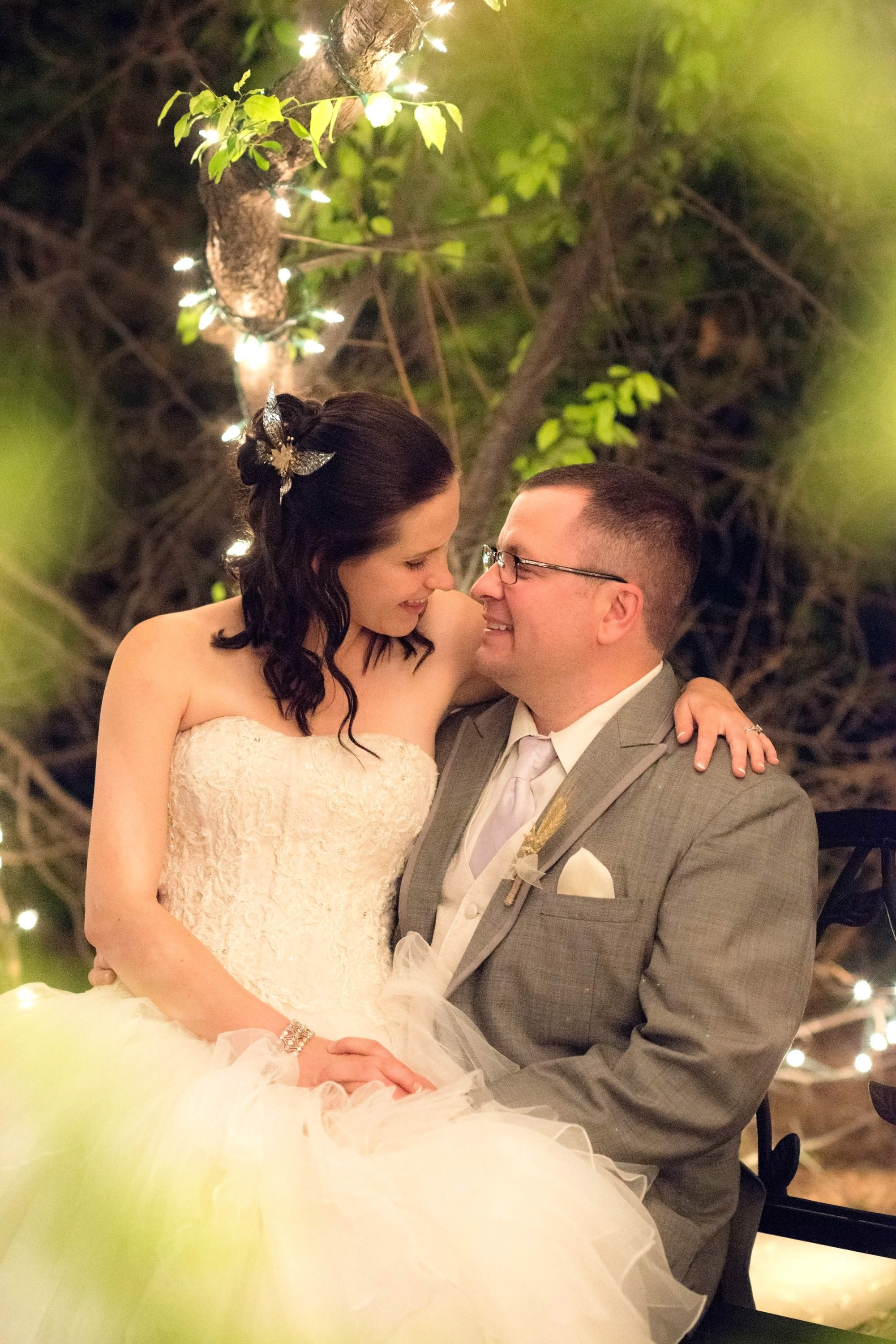 Now I had even more opportunities to focus on implementing my DNRS protocol. I also received individual one-on-one sessions with a certified DNRS Coach, continued DNRS practice a couple times a week via skype with a friend I met at the seminar, and found support and celebrated others' successes through the DNRS community forum. In my 4 months off from working, I enjoyed hobbies once again and began new ones: painting, macrophotography, hiking and dog training. Best of all, in late May, I met a very special, kind and thoughtful man. After 2 years of dating, he is now my husband, and we welcomed a little girl in 2018. I felt well and healthy throughout my pregnancy, and I am overjoyed that my dreams for a normal, happy life have come true! 
Flower image: Capturing very happy memories and practicing my macro photography skills on our honeymoon in Punta Cana, Dominican Republic.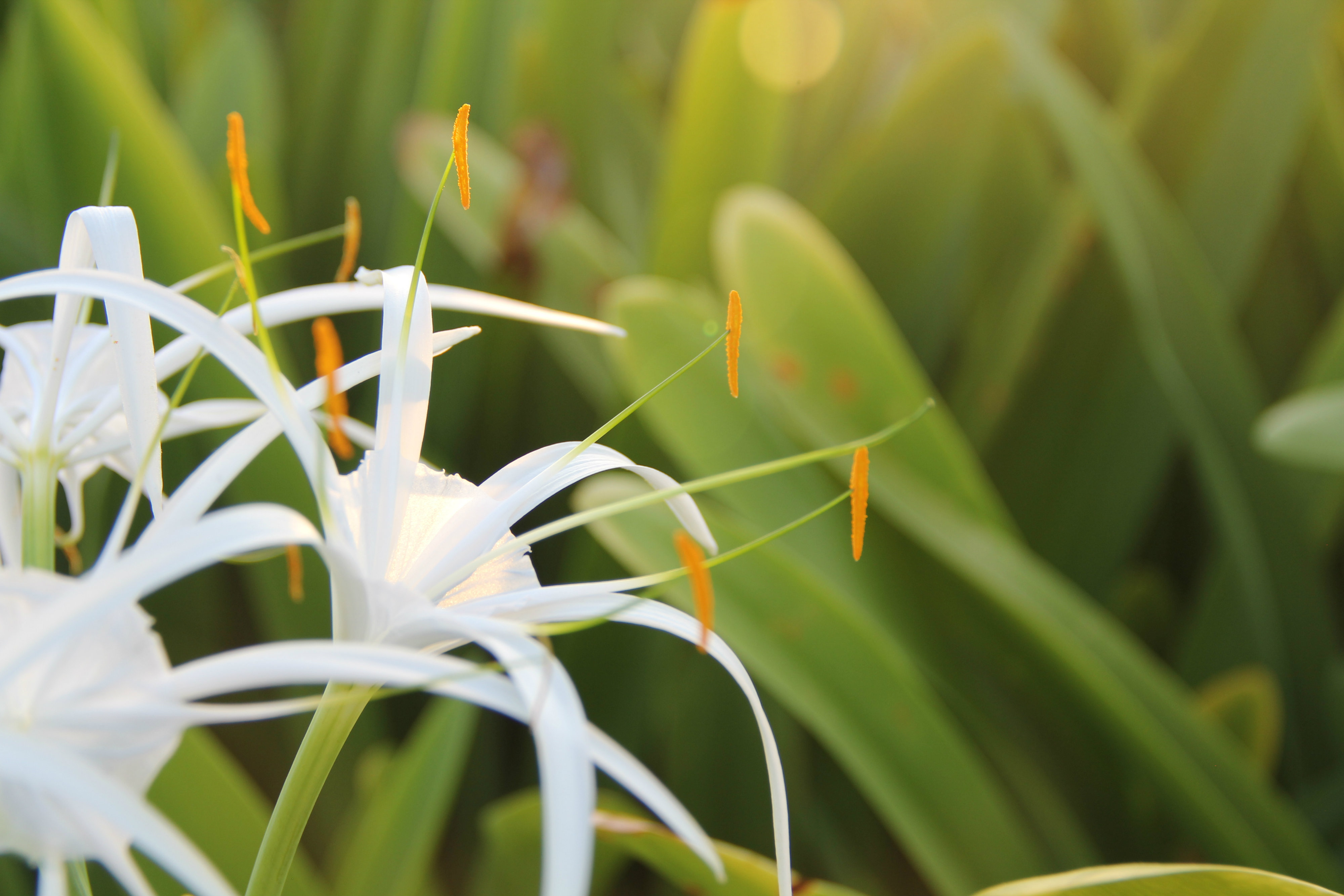 Forest image: Teo & I traveled to New Jersey, the state that I was born in and lived for 14 years. It was so much fun showing him all of my favorite childhood places, including Hacklebarney State Park, which is where we are here. At this point, I am 3 months pregnant and I still had just as much fun scampering across the rocks as I did when I was a kid ;)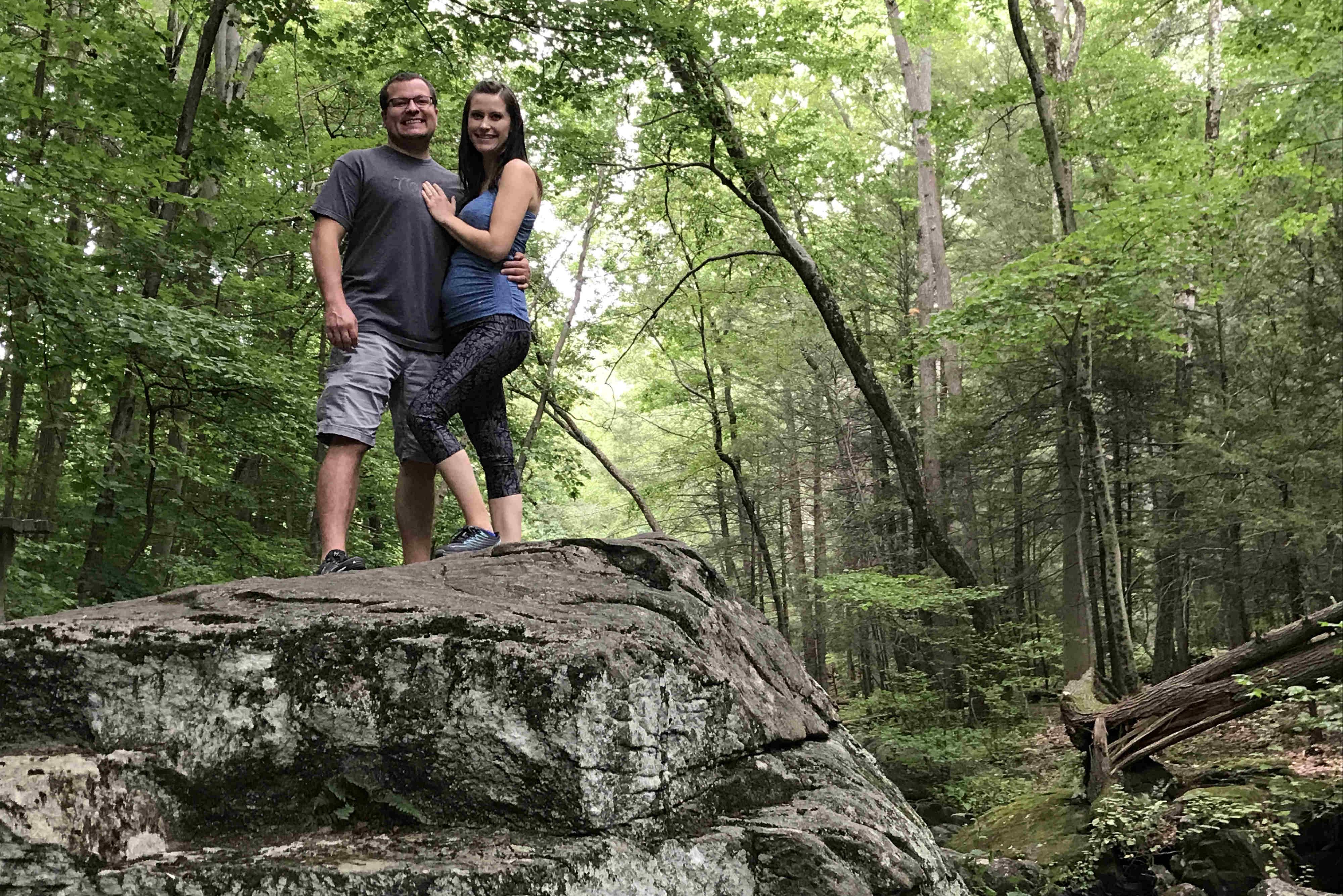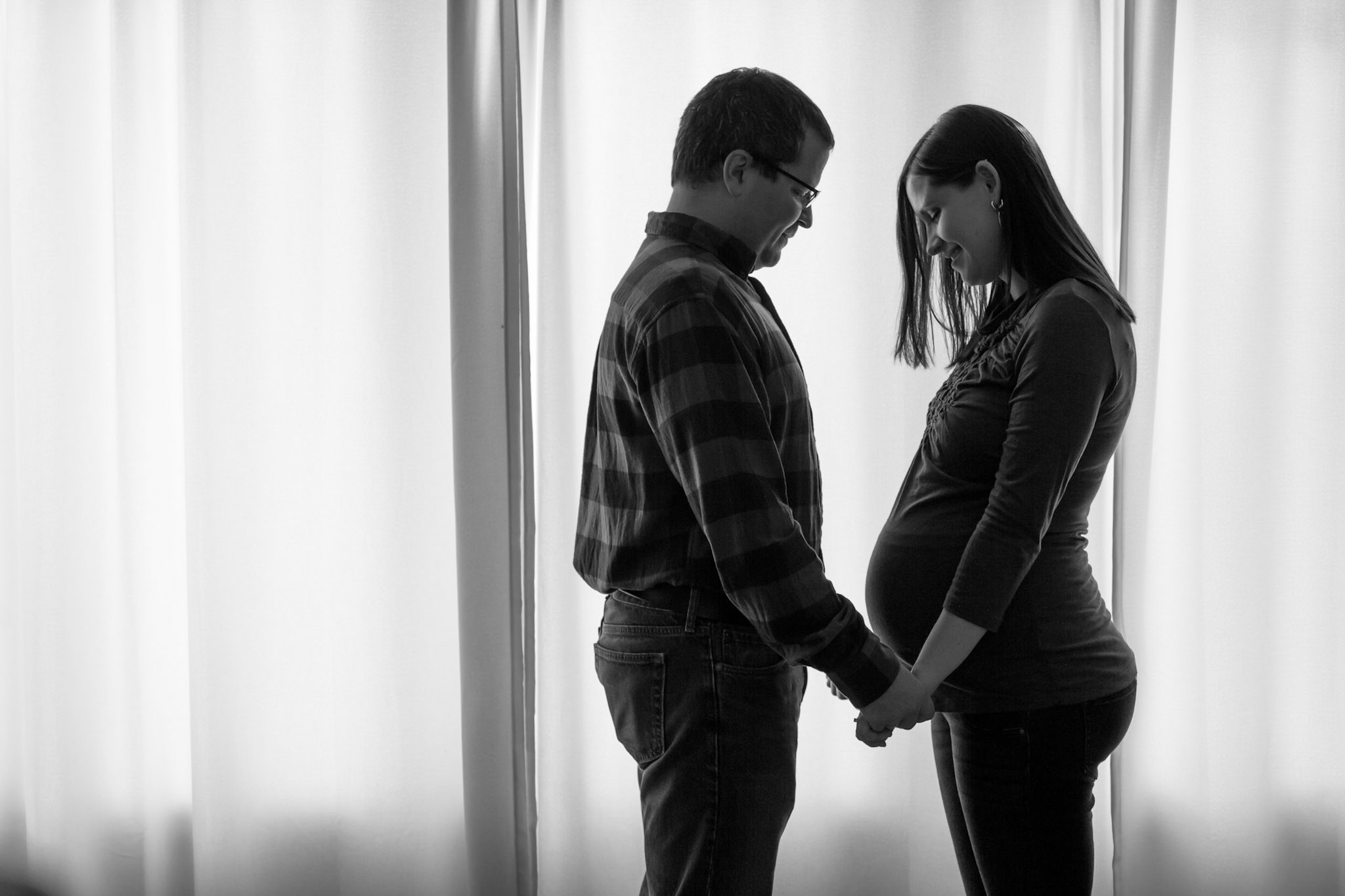 I can hardly believe how much my life has changed in the past few years! I'm forever thankful to Annie and her program which has helped so many. I'm also grateful to all those who have supported me in my journey back to well-being, life and love! I pray that my experiences will give you hope for your dreams to come true as well.
To my family, thank you for inspiring me each and every day, I wouldn't be where I am today without your love and support!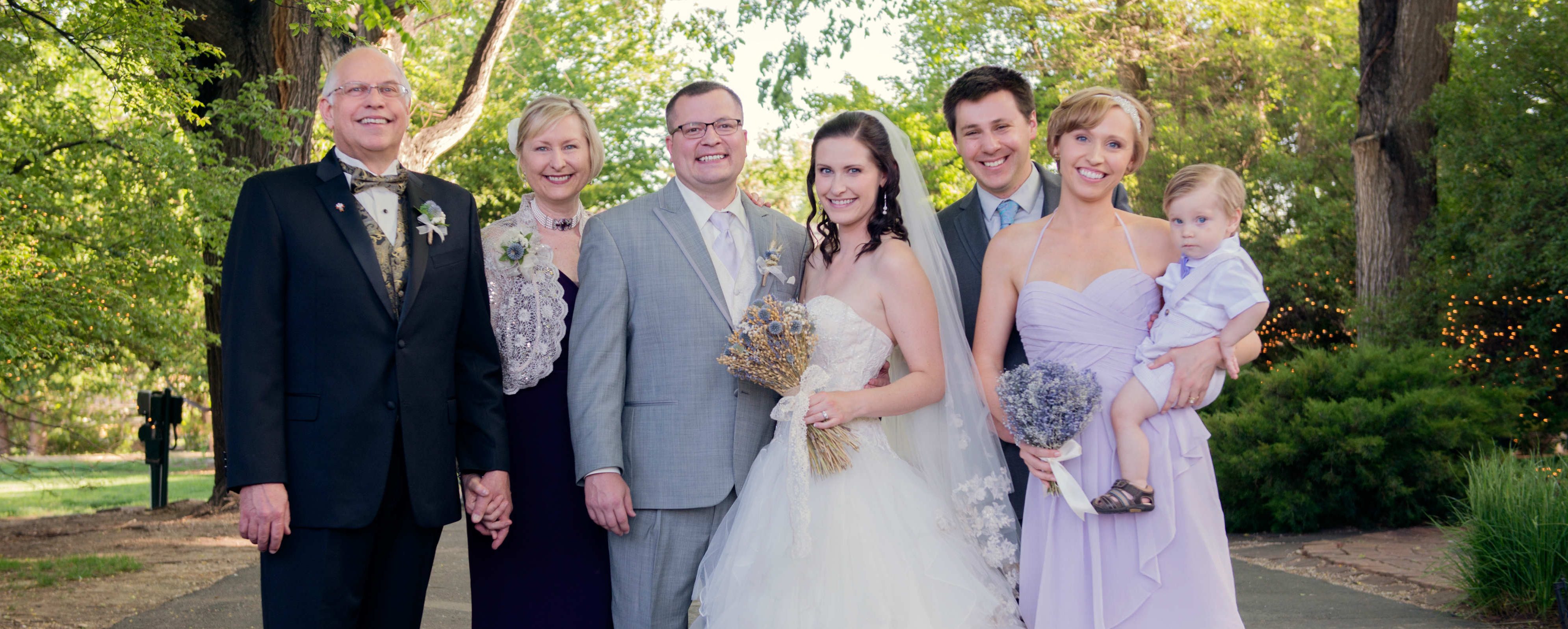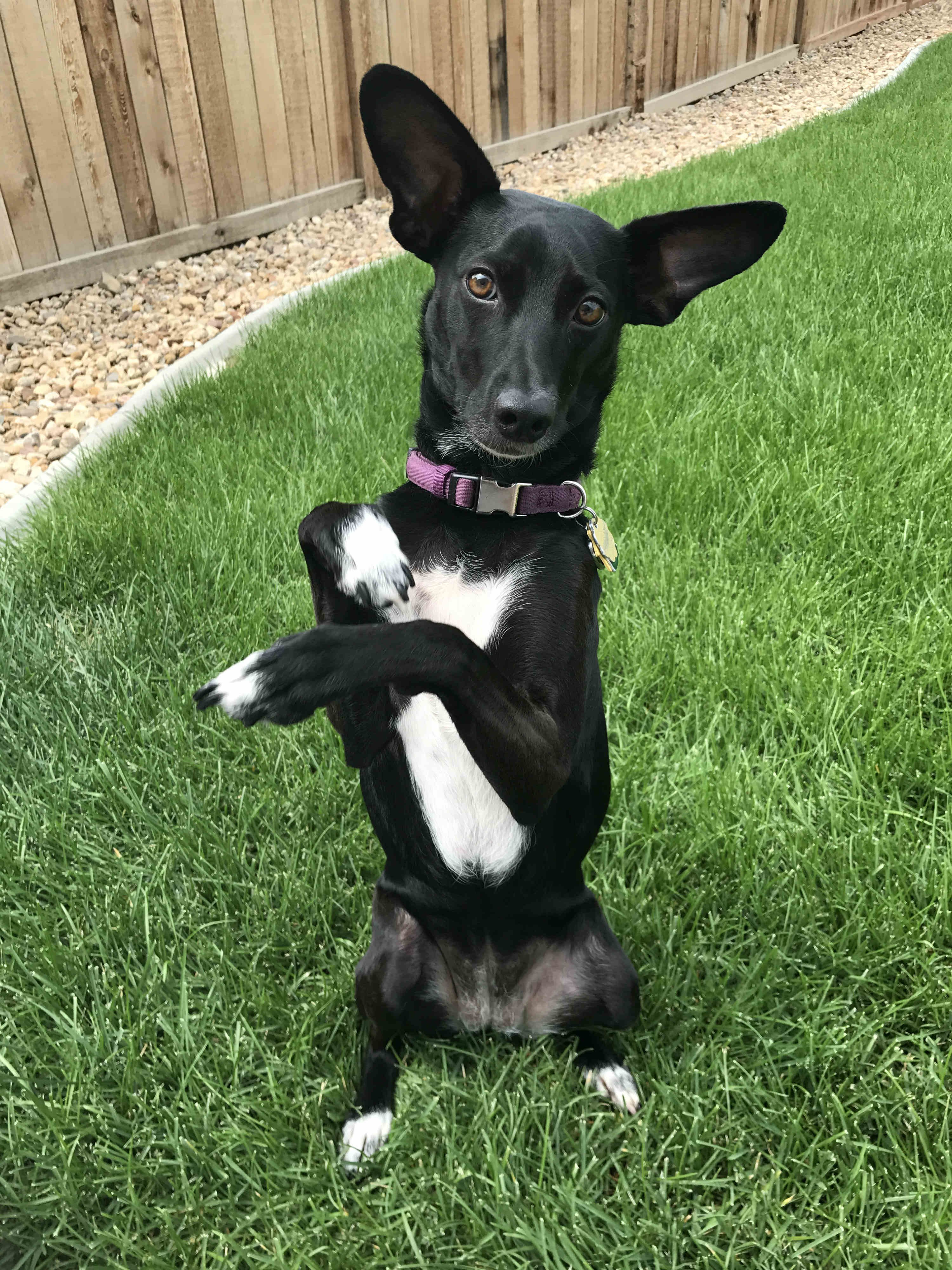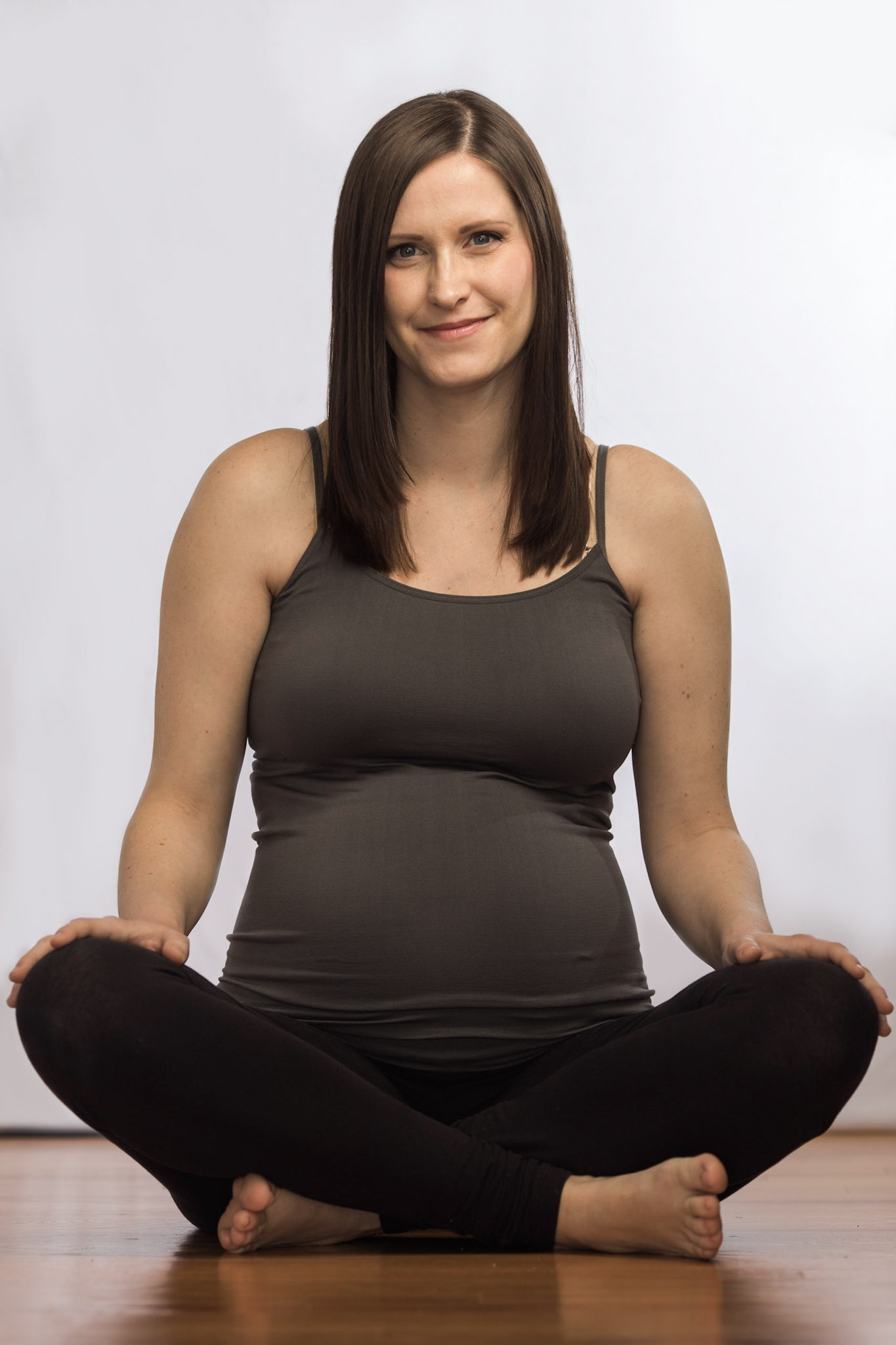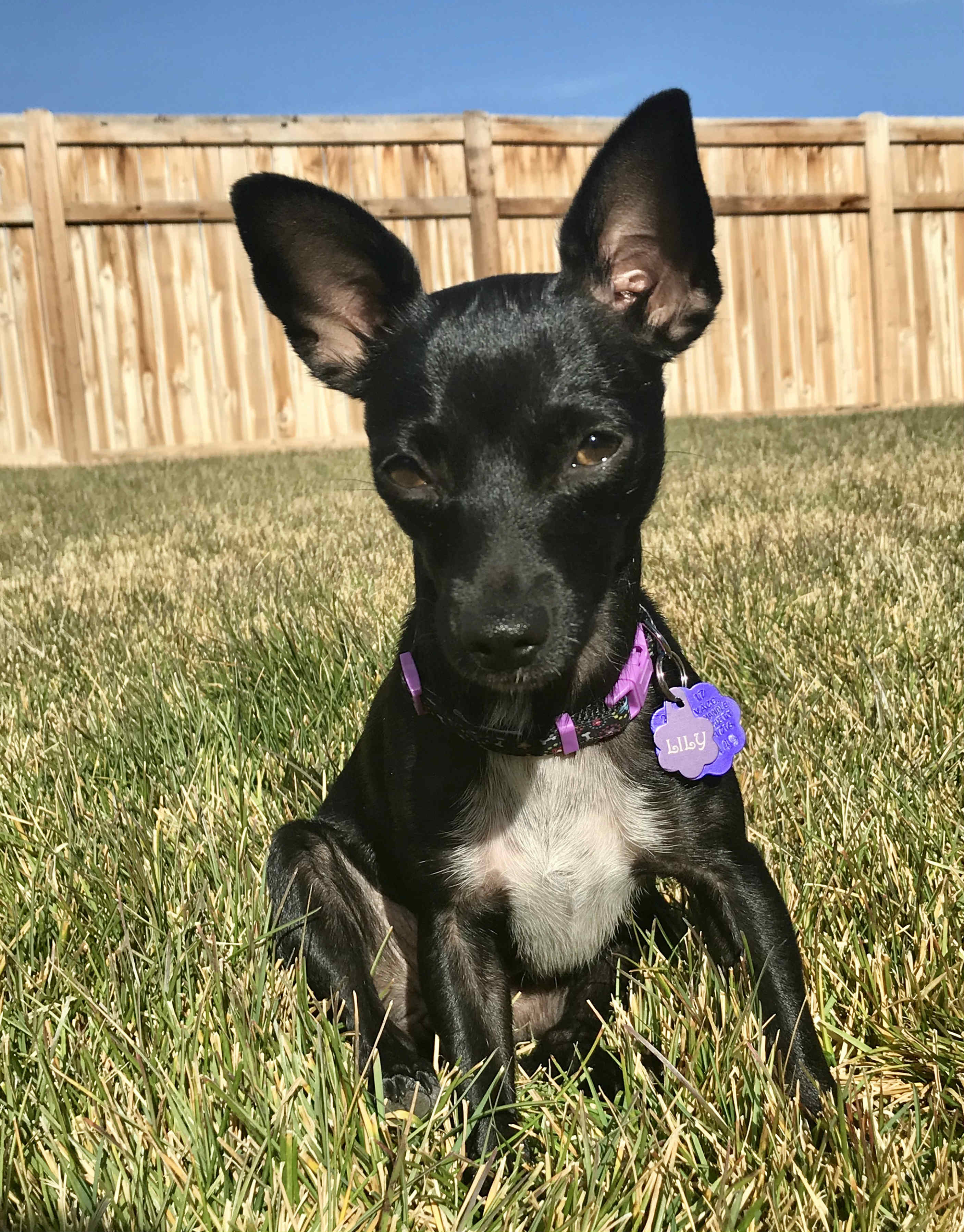 A couple months after the DNRS seminar, I adopted Luna (left), a darling whippet/chihuahua/dachshund mix. Luna brightened my life in oh so many ways. We went on many hiking adventures, enjoyed lots of snuggles together and even earned a "Canine Good Citizen" ribbon for our hard work and dedication in dog training school! Meet Lily (right), our little pint-sized bundle of joy (weighing in just under 10 lbs)! Her kindhearted, gentle demeanor and desire for copious amounts of belly rubs instantly melted our hearts the moment we met her. She loves to zip around the backyard, go for walks, sunbathe, and most of all snuggle!
In 2018, we welcomed our dear Evie Mae into our family!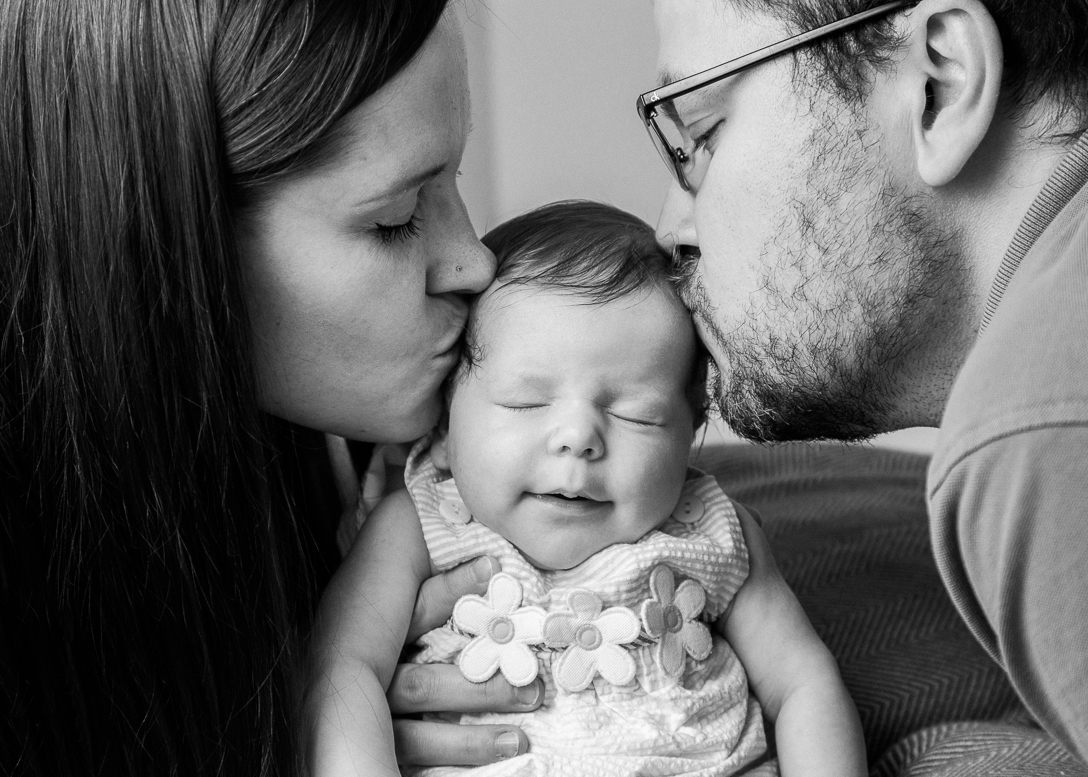 ---
T
his is how I'd
summarize
my feelings before and after
my recovery:
Pre-DNRS
: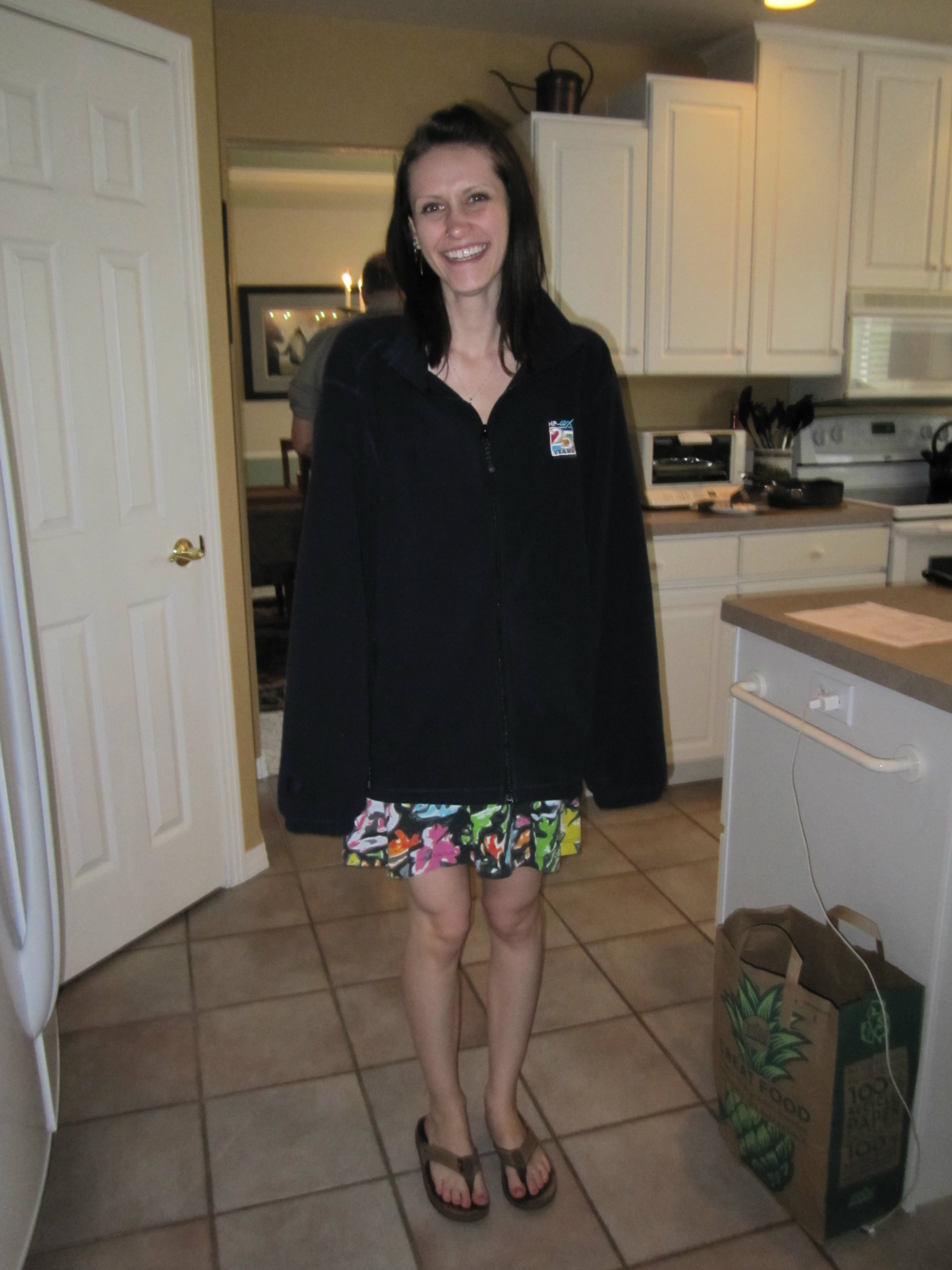 I was defined and controlled by my symptoms.
I was in constant physical and emotional pain.
I felt weak, lost, disconnected, depressed and anxious.
I was self-conscious and lived in fear.
Post
-DNRS
:
I feel ALIVE!
I live with purpose.
I feel strong, confident, and connected with myself and others.
I blissfully enjoy the present, feeling grounded and balanced.
---
Read on for: Treatment Info